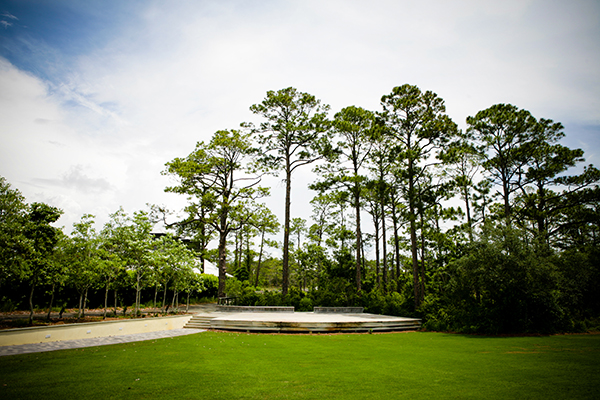 The Watercolor Resort
If you are looking for a beach wedding location then the Watercolor Resort is the place for you. The dragonfly garden and Marina Park Lawn are a fantastic place for an outdoor wedding in a beachfront resort town. Having your wedding in Watercolor is a great way to turn your wedding celebration into a wedding vacation for you and all of your wedding guests.
Finding the Watercolor Resort
The WaterColor Inn and Resort is located along the pristine beaches of south Walton County overlooking the Gulf of Mexico on Scenic Highway 30A just east of Blue Mountain Beach and Santa Rosa Beach, Florida. It is an extraordinary resort and destination nestled along the emerald green waters and sugar white sand of Northwest Florida.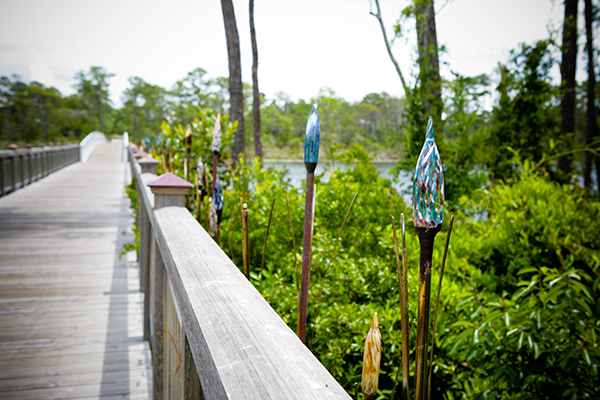 Wedding Locations in Watercolor
The WaterColor Marina Park lawn is located on Western Lake next to the Boathouse and the Baithouse restaurant. It is a large sloping lawn with a wood stage at the base of the pedestrian bridge that crosses Western Lake. The wooden bridge is picturesque, lined with LED lit blown glass and metal cattail sculptures, it is an excellent location for your wedding photos after the wedding ceremony.
The Cerulean Park lawn is located just South of the Marina Park lawn as you walk towards the beach. It is the perfect location to have your wedding ceremony at the beach while staying out of the sand. An outdoor wedding at Watercolor's Cerulean Park is a great way to celebrate your wedding because the park and its surroundings have so much personality.
A Watercolor Wedding
Your wedding in Watercolor will be among some of the most beautiful landscapes on Florida's Emerald Coast. The beaches are equal to or better than anything you will find in the Caribbean and the town of Watercolor is so well designed that you can't help but relax. There is no better place along the Emerald Coast to spend time with your closest friends and family for your beach wedding.
The Town of Watercolor
You will love the town of Watercolor, its people and its atmosphere. If you are looking for a location for your beach wedding, Watercolor should be at the top of your list. Our wedding photos show some recent weddings that we have photographed, some of which may be similar to what you are planning for your own wedding. If you would like information about our wedding photography services, you can always get in touch with us through our contact page.
Beach Wedding Locations
If you like Watercolor, here are a few other beach wedding locations you might be interested in: